For many of us, summer means a cool, long-lasting tan. Unfortunately, most people don't want to wait and try at all costs. We go to the sea and lie on the beach for hours, hoping for a perfect tan on the first day of vacation.
We made a mini guide to sunbathing for you. We've put together everything you need to know to get a healthy tan that will stay with you until it's time to wear sweaters.
In a temperate zone, it's not recommended to sunbathe from 11:00 a.m. to 4:00 p.m. The rest of the day is good for tanning.
In a hot zone, the sunlight is harmful to our health during most of the day (9:00 a.m. to 5:00 p.m). It's not recommended to lie on the beach during this time.
If you have to be in the sunlight during the 'dangerous' hours, use a sunscreen with an SPF of 20-30.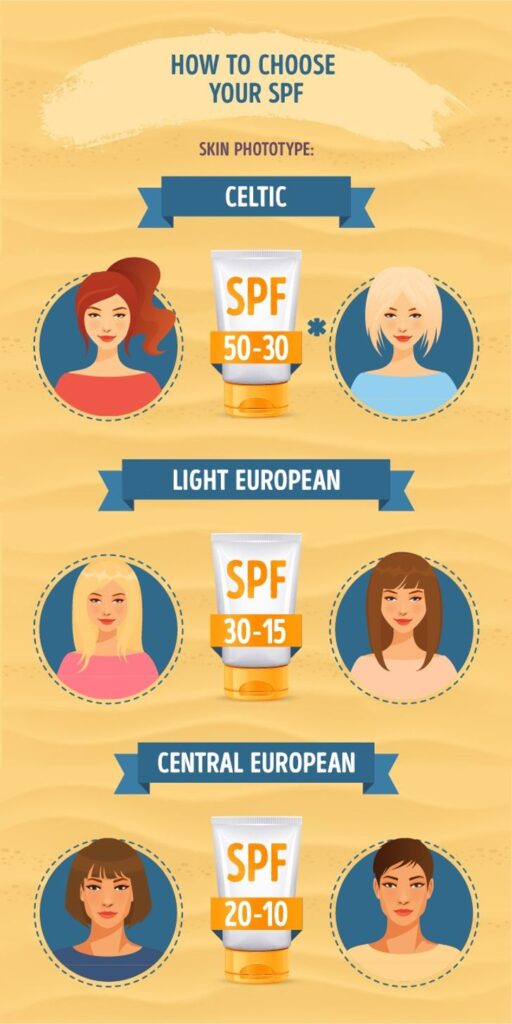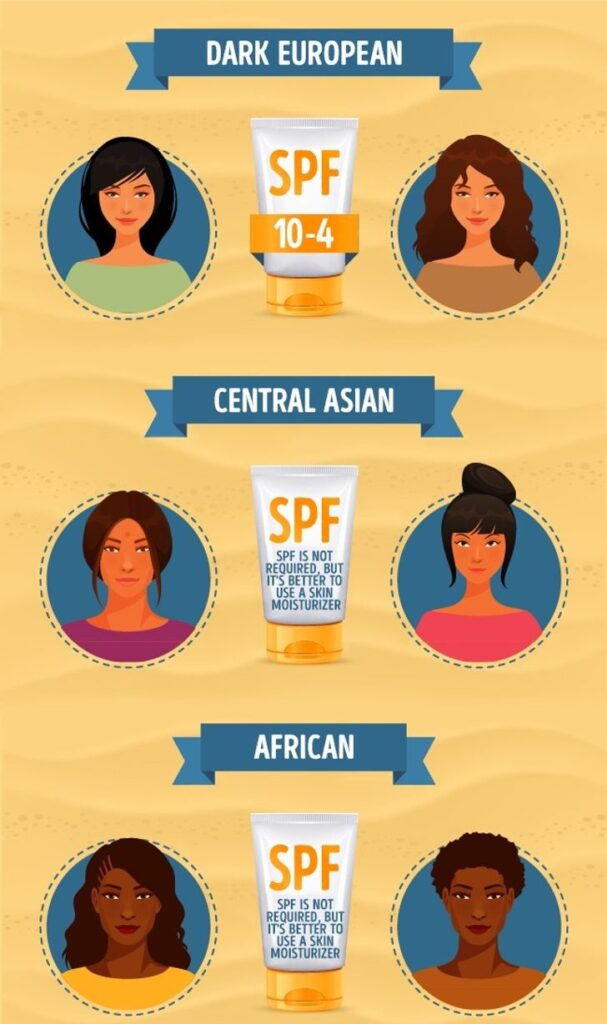 If it's your first time on a beach for a while, you need the maximum SPF that suits your skin tone. After several days of sunbathing, you can choose a lower SPF. For your face, it's better when you apply a cream with a higher SPF than the one you use on your body.
People Who Need A Higher Sun Protection
Children: Dark-skinned children need an SPF of more than 15.
Elderly People: An SPF according to the skin type, but higher at 10-20 points.
People Who Are Forbidden To Sunbathe On Medical Grounds: The maximum SPF of 50, if they have to be in the sunlight.
How To Understand The Markings A Tube Of Sunscreen Cream
While sunbathing, these two kinds of UV radiation cause the most harm to our skin:
UVA RAYS: Penetrate into deep layers of skin and cause photo aging.
UVB RAYS: Cause sunburn and lead to skin cancer.
Not all sunscreens protect from both UV radiation types at the same time.
UVB Rays Protection
SUN PROTECTION FACTOR: The maximum effective rating is 50, and everything above that is an advertising trick.
UVA Rays Protection
IMMEDIATE PIGMENT DARKENING: Shows the percentage of UVA rays blocked by this particular sunscreen. The maximum rating is 90.
PERSISTENT PIGMENT DARKENING: It indicates how well the sunscreen protects your skin from UVA rays. The maximum value is 42.
How To Navigate The Diversity Of Sunscreens
Lotion (Oil, Cream) For Suntan:
Strengthens the suntan. Moisturizes skin.
Has a low SPF rating. Suits only those with a dark skin tone or those who already have a tan.
Cream Sun Protection:
Has a high SPF rating. Makes a tan last longer.
You won't get a fast tan.
Cream For a Sunroom: It's not suitable for sunbathing.
Cream/Lotion: Moisturizes skin. Makes your tan last longer. Helps the next layer of tan look better on your skin.