Modern style is reluctant to follow stereotypes. New trends often go against certain rules by trying to suggest that individuality is the most important thing. There were times when these restrictions helped us to live, but they finally came to an end.
That's why designers and fashion icons choose bold color combinations and prints and aren't afraid to mix up incomparable pieces, wearing whatever they want.
We decided to take down 6 pervasive fashion myths no one should believe in 2021.
Myth #1: You Can't Wear Silver And Gold Jewelry Together
If in the past, wearing gold and silver together was considered a sign of bad taste, today there is nothing wrong with this combination.
According to the stylists, the only thing to keep in mind is that the pieces share a similar style and combine with the rest of the details of the look.
Myth #2: You Can't Combine More Than 3 Colors In One Look
Mixing various textures, colors, and patterns into one look has gone from "bad taste" to ultra-modern over the years. Today, street fashion gurus and designers boldly combine seemingly incomparable patterns and colors, without worrying about disharmony.
Myth #3: Oversized Clothes Suit Only Slim Or Tall People
There is a myth that big clothes are only for tall and thin girls. But in reality, this makes the "smallest representatives" of the beautiful half of the planet, as well as girls with shapely bodies, have a harder time trying to do everything right with their wardrobe.
Oftentimes, large clothing is also stylish. One idea, for example, is to use a balancing trick: When you're wearing a big, roomy sweater, pair it with something thin and simple.
Myth #4: Women Always Look More Feminine In High Heels
There is a widespread opinion that high heels are what make a girl look feminine. However, there are several other characteristics that can make a woman look feminine, such as the way she walks, her posture, self-confidence, and clothes that conform to the shape of her body.
At the same time, anything like glossy lipstick or open shoulders can create the perfect finishing touch for an overall look.
Myth # 5: Polyester Clothes Look Cheap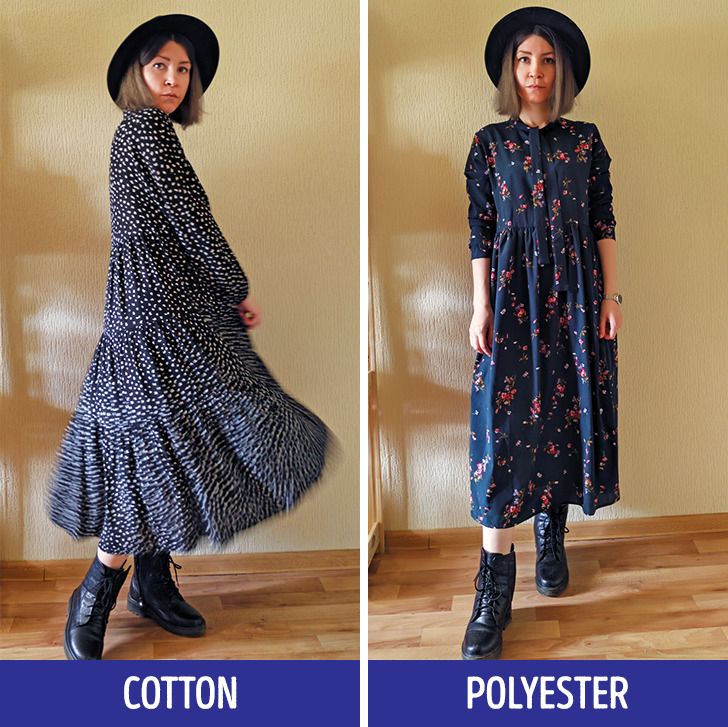 According to stylist Katharina Starlay, polyester or other synthetic fabrics are not to be feared. Most sportswear is made from specially designed synthetic fibers. They dry quickly and do not absorb odors. Also, popular brands often make polyester garments.
Myth # 9: You Should Get Rid Of Clothes You Haven't Worn In A Long Time
Stylists often suggest getting rid of things you haven't worn in over a year. But today's fashion gurus think this is the wrong approach. That is because the main thing to consider here is why you are not wearing these clothes.
Perhaps there is simply nothing to wear with them. And maybe, one fine day, the time will come when you feel the strong desire to use that item again. After all, vintage fashion is a genre unto itself.
Have you ever broken the famous fashion myths? What were they?