Sometimes inconvenient and impractical clothes are in style. But this approach has existed throughout human history. Think tight corsets, voluminous wigs, and crinoline dresses. People are following new fashion trends with zeal, sometimes despite their inconvenience and lack of comfort.
We agreed that every coin has 2 sides, so we made a list of items that look good on the runway, but are impractical in real life.
Silk Suit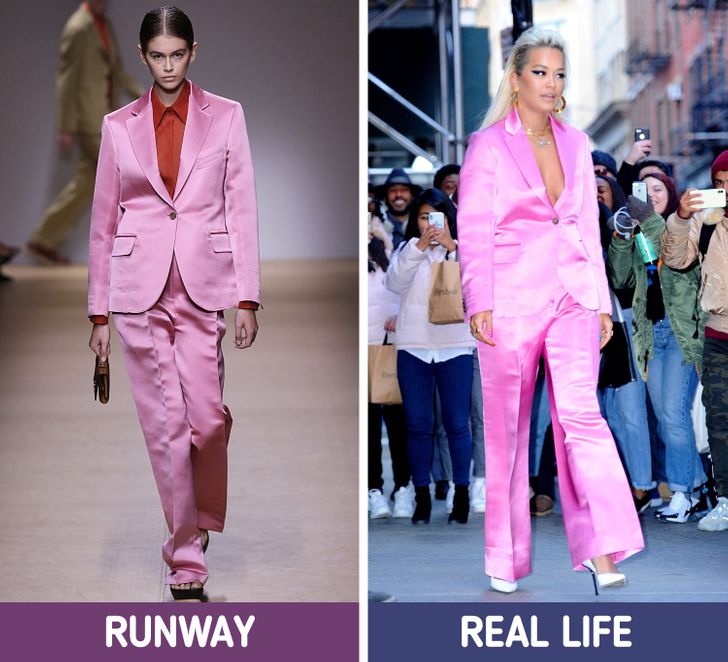 Silk is very difficult to care for. If washing, drying, and ironing are done incorrectly, it can quickly lose its appearance.
In addition, a silk suit reveals your body due to its texture and shiny shine, so anyone with curves should be very careful with this fabric.
Bike Shorts
Some people find this trend ridiculous, others are crazy about it. But it's hard to disagree with the fact that Bike shorts only look good on tall, slim girls.
Even fashionistas should remember that these shorts visually shorten the legs, accentuate the hips, and are too tight.
Winter Jumpsuit
Even the glamorous Paris Hilton and the equally stylish Gwen Stefani choose practicality and usability. A one-piece jumpsuit attracts attention and favorably emphasizes the body, but is totally uncomfortable in everyday life.
Another drawback is that you have to wash the entire set, although in most cases the bottom part gets dirty and not the top part.
Light-colored Suede Shoes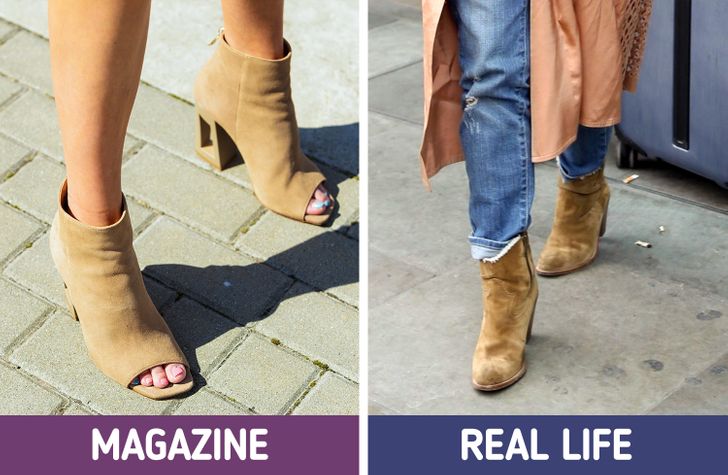 When shopping for lightweight suede shoes, be prepared to take good care of them. These shoes get dirty much faster than darker models and require a thorough cleaning. After all, even a small smudge can instantly ruin your entire image.
A See-through Bag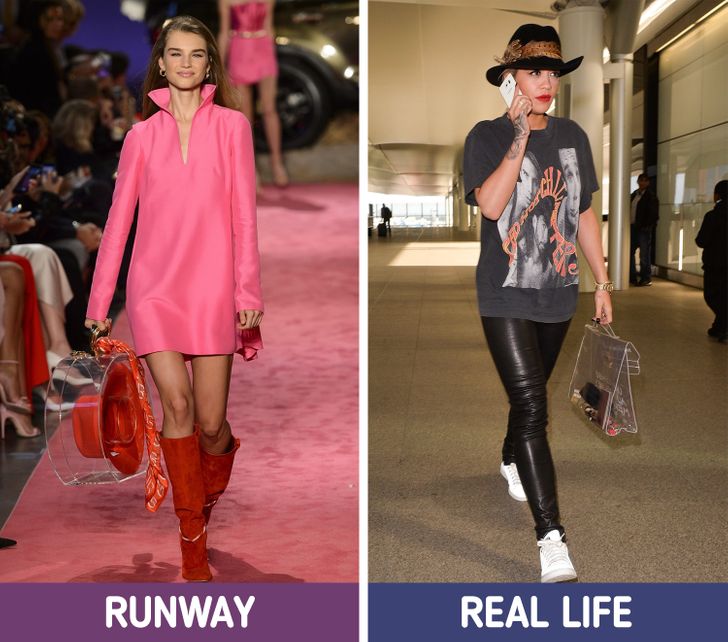 It looks impressive and unique, but it can be a cruel joke on you. The bag may attract the attention of thieves and robbers, or the curious will see something inside that they shouldn't see. The contents of a woman's purse must remain a mystery.
A Pajama Suit
This unusual trend is not going away yet, it just changes its shape, fabric, and color. Models in pajamas constantly appear on the catwalks, looking like dreamers who have just woken up.
Nightgown Dress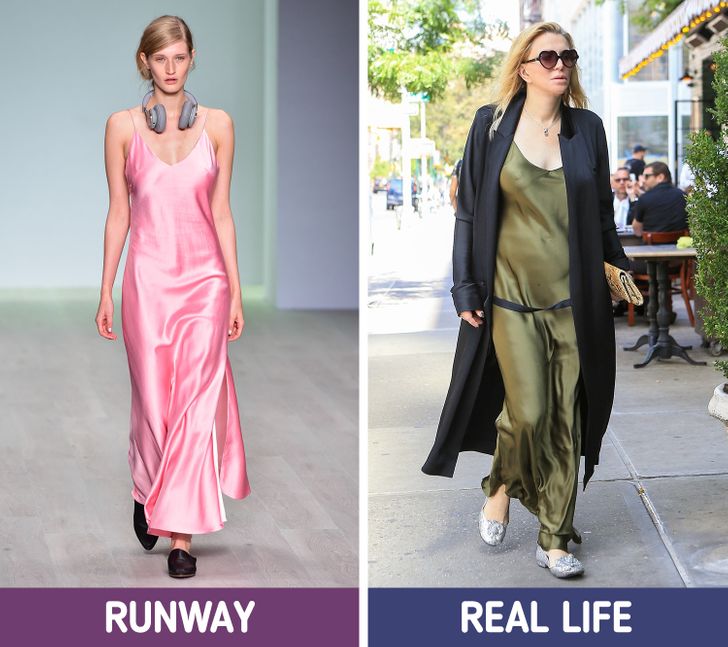 The dress, which is appreciated by many fashionistas, wrinkles easily, and even small spots are very visible.
In addition, it will be very difficult to choose the right underwear because the thin and flowing fabric adheres to the body.
Have a fancy but totally impractical item in your wardrobe? Let us know in the comments below.
Preview photo credit Snorlax / MEGA / EAST NEWS