Most of the time, when we think of leggings, we associate them with the gym or some kind of sport. But, what if we told you that this piece has 1,001 uses when putting together a look? After all, they can be worn in many ways, such as with heels or a biker-style jacket, among many other options.
We have put together a list of 5 common mistakes that can be made while wearing this outfit. Also, we will share several tips on how to show off your style.
Go for high-waisted leggings.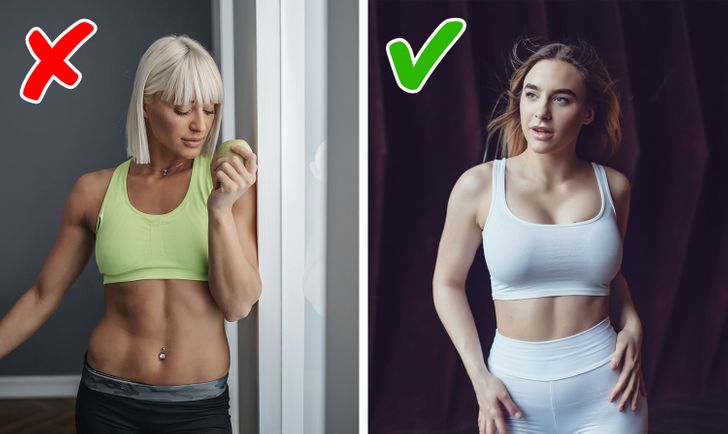 Low-rise leggings can make some parts of your body stand out more than you'd like. This is not necessarily a bad thing, however, if you want to avoid it, you can choose a pair that is worn high-waisted.
Not only will this design hide parts of your hips, but doing so will help you look slimmer while also being more comfortable to wear, especially if you're doing Pilates or yoga.
In addition, it can be combined with any type of top or blouse, which is a great plus.
Stay away from flashy prints.
Prints with large patterns and very bright colors tend to steal all the attention from the rest of the look. Not only that, but as a general rule of thumb, remember that the larger the print, the more volume it adds to the body.
So, if your goal is to try to shed a few inches from your waist and distract from other parts of your body, it's best to wear leggings in solid, dark colors.
Give preference to long leggings.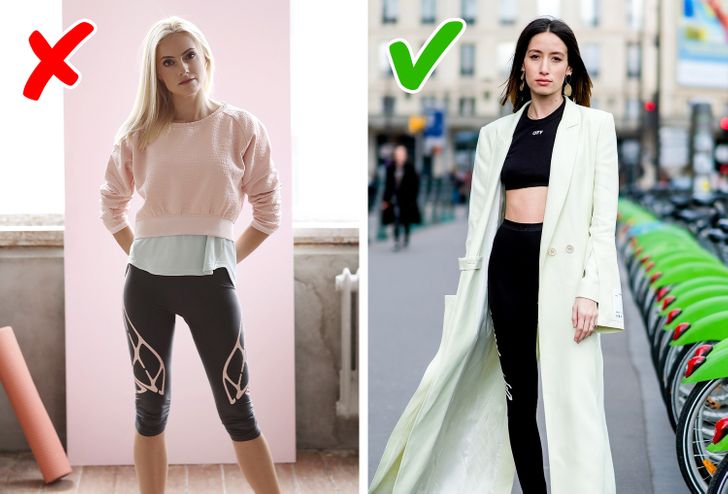 Some people prefer to wear short tights. While some designs are quite cute and comfortable, most of them tend to flatter the shape of the legs, making them appear thicker than they really are.
That is why it is recommended that if you want to buy a pair of leggings you choose a longer model. Not only will it give your limbs a slimmer look, but it will also make you look taller.
Of course, this depends on your body type and how you would like to look.
Don't forget to choose colors that match.
A well-known piece of advice that is often forgotten and that applies to any type of look is also good to keep in mind when wearing leggings: choose colors that combine and go with your skin and hair color.
As we just said, this also includes the color of your leggings. When it comes to wearing them, choose a blouse in a similar or darker shade to make yourself even more elegant.
Don't think of them as sportswear exclusively.
A big mistake that many people make is to use leggings only as a sports piece, because few know that they combine with any type of look, as long as you know how to combine them correctly.
A favorite pair of leggings can be worn for a variety of occasions (as we've seen with many celebrities), from get-togethers to casual get-togethers. At the end of the day, the amazing thing about leggings is how versatile and comfortable they are.
Simply swap out your old sneakers for some heels (or boots), throw on a jacket, and you're good to go! You will look amazing.
Have you made any of the above-mentioned mistakes? Which of these tips would you like to put into practice?
Preview photo credit MEGA/Mega Agency/East News, MEGA/Mega Agency/East News