Despite stereotypes, modern fashion isn't just for 20-year-old beauties. There are many garments that can be easily found in shopping malls that suit women of any age.
We collected 6 pieces of clothing that prove that fashion is made for everyone. All you need to do is choose the elements correctly!
Blazers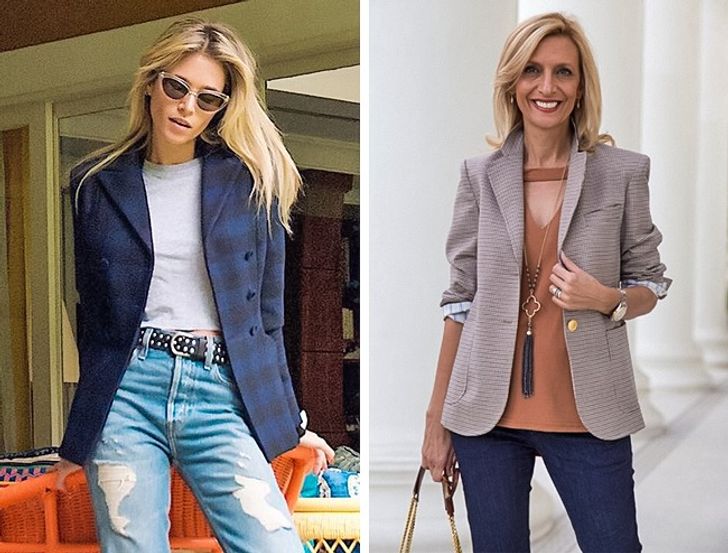 Blazers look stylish on women in their 20s, 30s, or 40s. Today's fashion offers more than business models for office wear, but also blazers in original cuts that can be combined with jeans and sneakers.
Bright Elongated Sweaters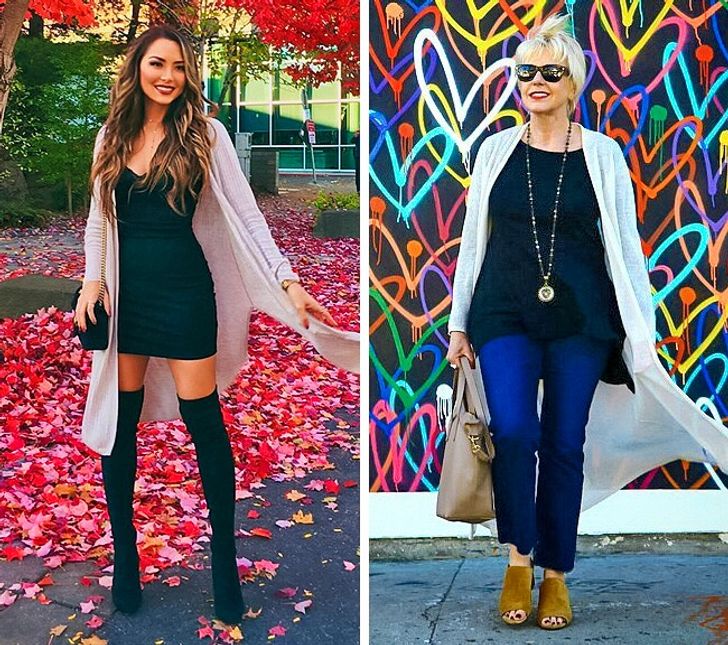 Coats, long, lightweight sweaters, and ponchos are an indispensable part of a capsule wardrobe.
Not only do they go with any look (serious, romantic, or every day), but they also look elegant on a woman of any age.
Classic Shirts
They renew a general appearance. They can make a 40-year-old woman look younger, and they are also perfectly suited to a 20-year-old woman. The t-shirts can be combined with various colors.
The tailored models combine more with a business style, while a colorful casual style can be used both for shopping and meeting with friends.
Plaid Shirts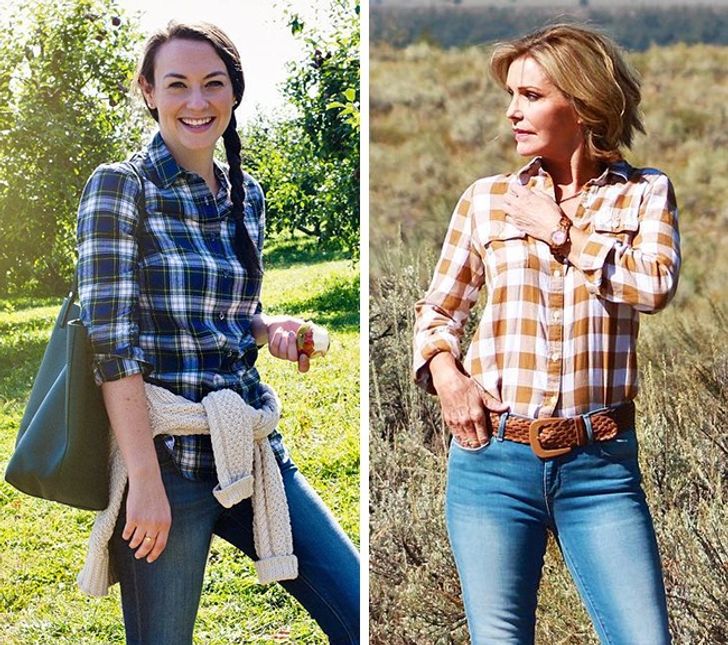 Plaid shirts are fashionable and stylish for women of any age. In addition, these shirts come in a wide color palette, making it easy to create a comfortable and casual look.
Button Down Shirts Worn Under Sweatshirts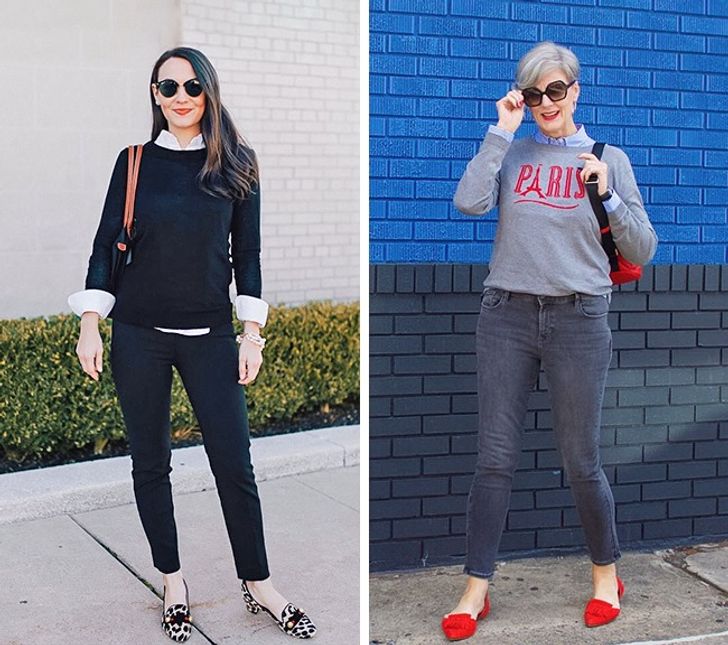 Do you still think that this option is only suitable for women between 25 and 30 years old? Today's women cleverly use trends that used to be considered only for young people and students.
Besides being comfortable, the sweatshirts are also stylish and even women over 50 can wear them to try on their looks.
Hats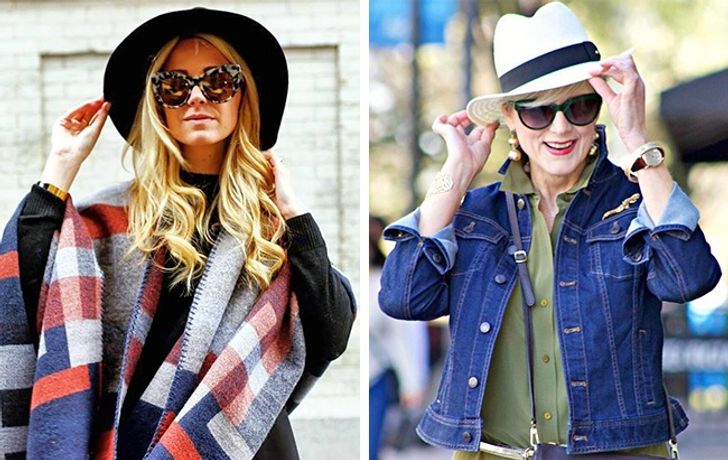 It's a bit difficult to fit a fancy hat into your overall look. But, if chosen correctly, these hats can add a special charm to your image and attract attention, no matter your age.
In your opinion, what styles suit women of any age? We will be happy to hear from you in the comments!