Beauty is made up of many things. But it's safe to say that healthy, well-groomed hair plays an important role in creating a unique and attractive image.
Today we offer a guide to the most common mistakes women make in their quest to have the hair of their dreams.
How To Get Healthy Hair Naturally
Choose The Right Shampoo
The choice of shampoo is essential for hair care. To avoid harmful consequences, make sure your shampoo is suitable for your hair type.
Wash Your Hair Enough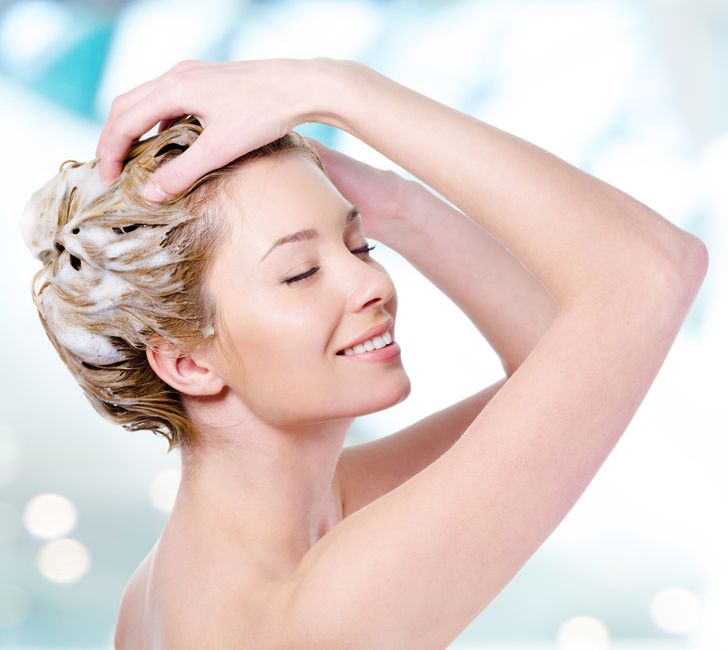 The recommended frequency depends on individual factors, such as your hair type and the quality of the water you are using. If your hair belongs to the greasy category, it is advisable to wash it once every 1-2 days.
Apply Shampoo Correctly
Comb your hair well before washing it. The amount of shampoo to use depends on the length of your hair. Be careful not to use too much. Use an experimental method to determine your standard.
Wash your palms with shampoo and rub to increase lather. Then apply the shampoo to the root of the hair.
Use massaging movements, making sure to touch the skin only with soft fingertips (and not nails, to avoid scratches). Keep massaging your head while washing, this is beneficial for the hair roots.
Don't Forget To Moisturize And Nourish Your Hair
Hair loses moisture quickly. You can use special hair masks and balms to solve this problem (make sure the products used are not harmful to your hair type).
Use the balm simultaneously with the shampoo or immediately after rinsing. The correct way to apply the balm is to spread it over the entire length of the hair, avoiding rubbing it on the skin.
As for hair masks, you should not use them more than once a week.
Choose The Right Water Temperature
Many people use excessively hot water to wash their hair. This is a serious mistake. The hot water removes the color from your hair and activates the oil-producing glands.
Ideally, use lukewarm or lukewarm water, this will help dilute the secretions of the sebaceous glands, remove dirt and improve blood circulation.
It is best to complete the procedure by treating your hair with a cool or cold shower; This finish will stimulate circulation at the hair root and make your hair look soft and shiny.
Don't Dry Your Hair With A Towel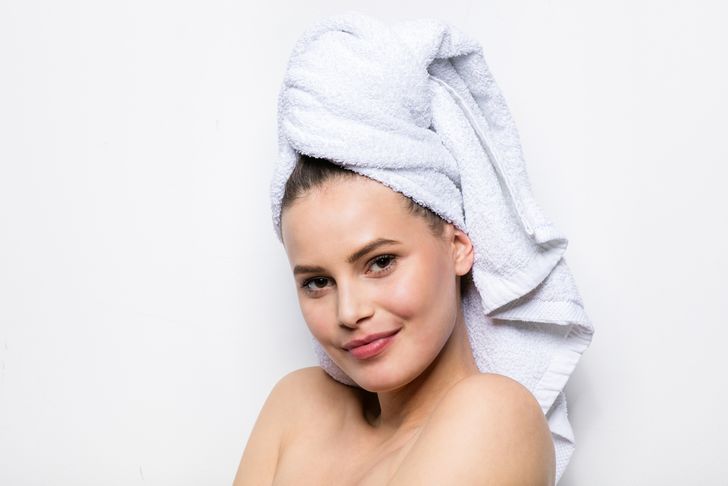 After washing your hair, gently pat dry from roots to ends with a towel. Do not tie the towel around the head, this can damage the hair follicles.
If you need to dry your hair quickly, use a cotton t-shirt instead of a towel!
Don't Use Frequent And Aggressive Combing
Over-combing can leave your hair too straight or brittle. Do not comb your hair immediately after washing.
Wait for the damp strands to dry, then carefully separate them with your fingers. Only after that, you can start styling. Make sure to use a wide-tooth comb.
Begin combing the ends, gradually working your way towards the roots.
Forget About Frequent Use Of Styling Products
Hairdryers, styling irons, and other similar devices cause the hair to lose liquid, making it dry and brittle. If you can't do without frequent styling, be sure to apply a thermal protection spray to the entire length of the hair first.
Use Your Hairdryer Correctly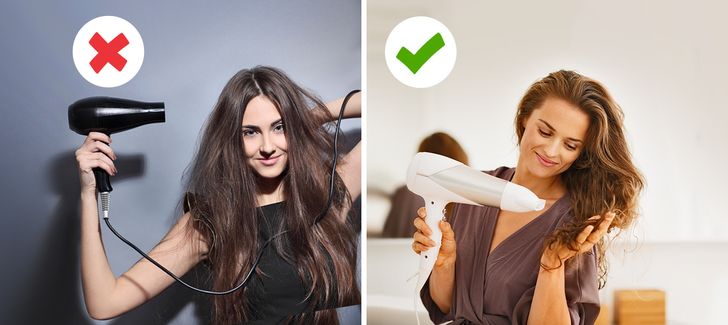 Using a hairdryer incorrectly can damage your hair. Here is a step-by-step guide to help you avoid mistakes:
To start, towel dry your wet hair. Next, take a flat nozzle and put it in the dryer. Begin drying your hair from root to tip, making sure the blow dryer nozzle is set at an acute angle relative to the hair strands. This technique helps close the cuticles.
At first, with your hair still damp, it's okay to set the dryer to the maximum setting. But then, little by little, it is necessary to lower the temperature to avoid dryness.
One tip: when buying a hair dryer, give preference to models with various temperature settings.
Finish the procedure by treating your hair with a few blasts of cool air.
Use Vaseline For Hair Growth
The reason your hair is splitting and breaking is probably that it is so dry. Like your skin, your hair needs hydration to stay healthy, strong, and shiny.
Vaseline is ideal for hydrating and nourishing hair, avoiding split ends, and allowing stronger hair growth.