A sitz bath, also known as a hip bath, is a type of bath in which the buttocks and hips sit in warm water. You can do this in a bathtub or large sink. It is typically used for healing purposes, such as relieving lower body discomfort and reducing inflammation, irritation, or pain.
These baths are recommended by doctors and carry a low risk of side effects. We have found 5 sitz bath recipes that will help you stay healthy and young.
Homemade Herbal Sitz Bath Recipes
Basic Saltwater Sitz Bath
Salt is an excellent antibacterial and healing remedy. As you may know, basic saltwater sitz baths are used for a variety of things, from hemorrhoids to itching. They are very easy to use.
You will need about ¼ cup of salt to add the hottest water you can handle. Stay in this tub for at least 30 minutes and change the water when it is too cold for you.
You can use a special sitz bath or bathtub to treat health problems and easily reduce problems at home. No matter how you do it, it will have the same effect and will help ease your discomfort.
But you need to remember that you will need to sit in this bathtub for no less than 15 minutes. 5 or 10 minutes is not enough to reduce pain and discomfort.
Baking Soda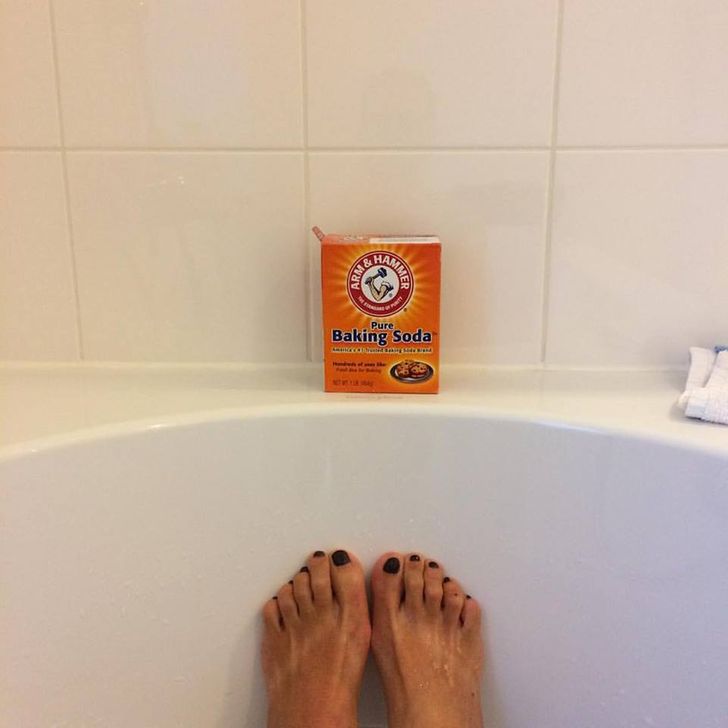 You can also take a sitz bath with baking soda that you can find in a pharmacy or supermarket, or you can already have it at home. This remedy is recommended to reduce infections because baking soda has an antibacterial effect.
The recipe is very simple. Put 4 to 5 tablespoons of baking soda in the sitz bath. Mix the water until the soda dissolves. Now you can enjoy the bath. Sit on it for at least 20 minutes until the water cools down.
Herbal Sitz Bath
This is a good recipe for a herbal bath, especially if you have recently given birth. Use 1 cup or 9 ounces of unrefined sea salt, 2 ounces of lavender flowers, 2 ounces of banana leaves, 2 ounces of witch hazel, 2 ounces of yarrow, 2 ounces of calendula, and 2 ounces of chamomile.
Mix all the ingredients and put the mixture in small bags. Heat the water as much as possible, put it in a bag, and let the salt dissolve. When the water temperature is comfortable for you, enjoy the sitz bath.
Oil Sitz Bath
Oil sitz baths are not only healing but also relaxing due to their pleasant scent. Aromatherapy sitz baths help heal intimate ailments.
For this remedy, you will need these ingredients: 1/2 cup of Epsom salt, 2 tablespoons of baking soda, 2 tablespoons of witch hazel, 1 tablespoon of olive oil, 8 drops of lavender essential oil, and 8 drops of lavender essential oil. chamomile. And don't forget the water for your bath!
Just mix the salt and soda together, add the rest of the ingredients, and mix again. After mixing all the ingredients, place them in a warm bath. Enjoy your sitz bath for 15-20 minutes.
Blueberry Sitz Bath
The blueberry leaves recipe helps cure urinary tract infections and hemorrhoids. In addition, blueberry sitz baths cure diarrhea and diseases of the gastrointestinal tract.
Take 2 teaspoons of dried cranberry leaves, add a glass of water and boil them all together. Once the decoction is ready, add it to the bath. Soak in this bath for about 20 minutes.
Please leave a comment if our article was helpful to you!