Fashion is very diverse and some clothes that were considered horrible a few years ago may take the world by storm next season. However, there are some trends that we would like to forget as they are neither pretty nor useful.
We have rounded up the most tasteless things that we should throw away.
"Jewelry" Claw Clips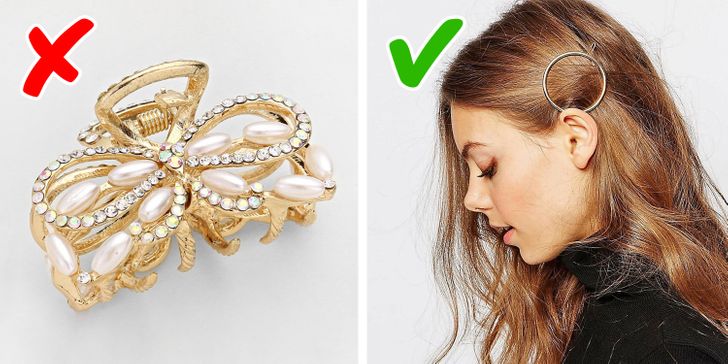 Although various headbands from the 90s are becoming popular again, we recommend that you forget about some of the accessories of the time. Claw clips decorated with rhinestones and painted in gold and silver colors can destroy your style and make it tasteless and strange.
What can you wear instead?
Wear a loose ponytail, bun, or pigtails, or just let your hair down. As for accessories, you can use a circular pin or any other geometric-shaped pin. You can also use hair clips or a simple hair tie.
Synthetic Lace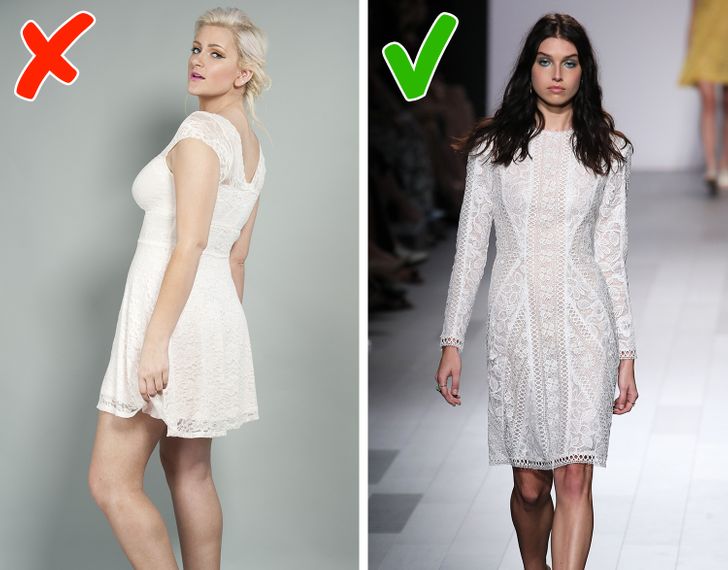 Lace is considered very feminine. In 2020, it was back in the top spot in the fashion world. But the quality of famous designer items differs dramatically from the quality of clothing in ordinary stores. Cheap lace made from synthetic fabrics looks more bland than romantic.
What can you wear instead?
You can buy high-quality fabric and ask a tailor to create what you need. If you are not ready to spend money and time on this, choose clothes made of simple and soft materials.
Hidden Platform Sneakers
Isabel Marant's creation is not suitable for running or exercising and its beauty is highly questionable. The only advantage these shoes have is that they make you a few inches taller.
What can you wear instead?
Try bulky models with thick soles. These shoes look stylish enough to be worn with almost any type of clothing: be it jeans or a beautiful dress. And these shoes will add a few inches to your height too!
Acrylic Sweaters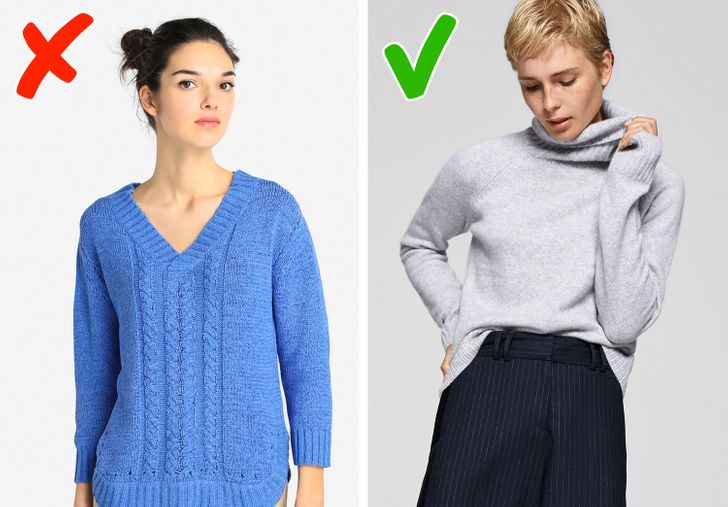 A big downside to acrylic sweaters is that they contain chemical additives that don't keep you warm, so there is hardly any point in wearing such a sweater.
What can you wear instead?
Cashmere sweaters are really warm and durable. You can also buy wool sweaters that contain a small percentage of synthetic fabric.
Polyester Maxi Skirt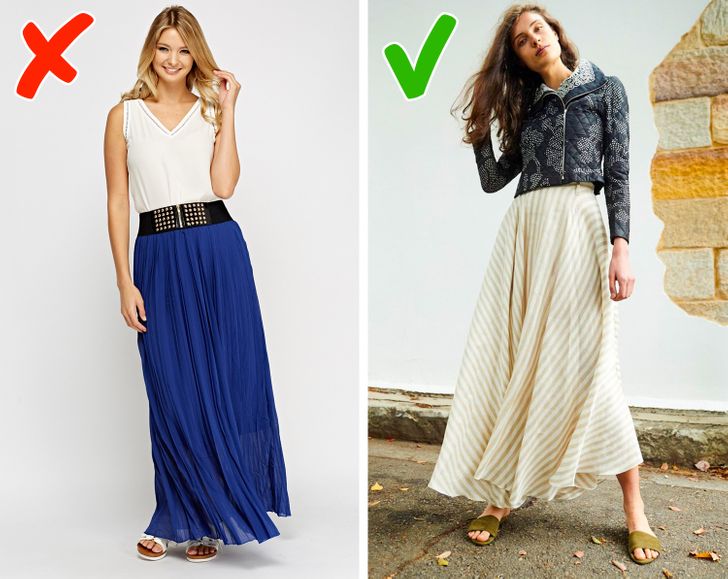 Long skirts are always in style and popular, as long as you choose the right fabrics. Polyester looks tasteless and cheap. Even if you wear this skirt with a T-shirt or blouse, your image will be very mediocre.
What can you wear instead?
Choose a long skirt made of linen, jeans, or natural silk.
Summer Boots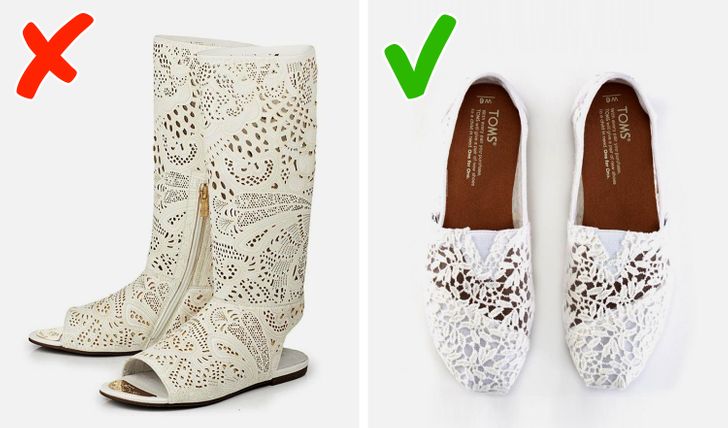 Although these boots are on the anti-trend list, a lot of people still buy them and still wear them. Summer boots look great without shorts or skirts. You can save them in your memory and that's it.
What can you wear instead?
Choose slip-on shoes as they will look great with jeans or linen clothes and long skirts.
Do you agree that these items are out of date or should we give them a try? Share your thoughts with us in the comment section below!