While some are constantly trying to lose excess fat, others find it difficult to gain weight. Ironically, junk food doesn't work for people who can't gain weight. The solution is simple: eat foods rich in protein and healthy fats like milk, avocados, walnuts, or salmon.
Eating items on our list as a snack, side dish, or main dish will help you gain weight. And if you combine them with regular exercise, they will help you build muscle.
We have put together a list of the 6 best foods that are an alternative to boring chicken breasts and incredibly beneficial to help you on your journey to gain weight and build muscle.
Best Healthy Foods to Gain Weight Fast
Milk For Strong Bones And Energy
Milk is packed with protein, carbohydrates, and fat, as well as calcium and other vitamins, casein, and whey proteins. Studies show that after a workout, drinking skims milk helps build muscle more effectively than a soy protein drink.
If you don't train, just drink 1 or 2 glasses of milk with your meal.
Homemade Protein Smoothie As A Healthy Alternative To A Store-bought Smoothie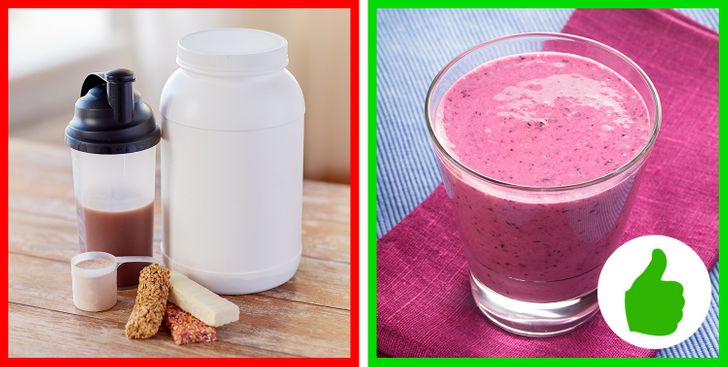 There are so many types of shakes, some can be used to lose weight, some to keep it off, and some to gain it. It's best to make your own homemade smoothie, as store-bought smoothies often contain a lot of sugar and almost no nutrients. All you need is the correct recipe and good ingredients. For instance:
Chocolate Banana Nut Shake: Combine 2 cups (470 ml) of milk with 1 banana, 1 tablespoon of chocolate whey protein, and 1 tablespoon (15 ml) of peanuts or other peanuts butter.
Vanilla Shake: Combine 2 cups (470 ml) of milk with 1 cup (237 ml) of fresh or frozen fruit to taste, ice, 1 cup (237 ml) of high-protein plain yogurt, and 1 scoop of vanilla whey protein.
Avocados For Maintaining Healthy Muscles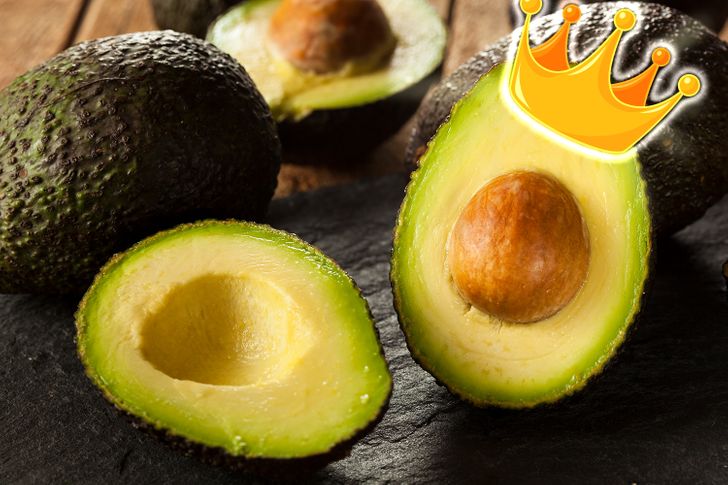 Avocados are the king of healthy fats. This unique food is incredibly nutritious and has powerful health benefits. It doesn't contain many calories, but it is still one of the best fattening foods.
An avocado contains 332 calories, 29 grams of fat, and 17 grams of fiber. It's also rich in vitamins (like C, E, and K) and deserves to be added to your salads and sandwiches if you're on a weight-gaining journey.
Red Meats For Muscle Tissue Building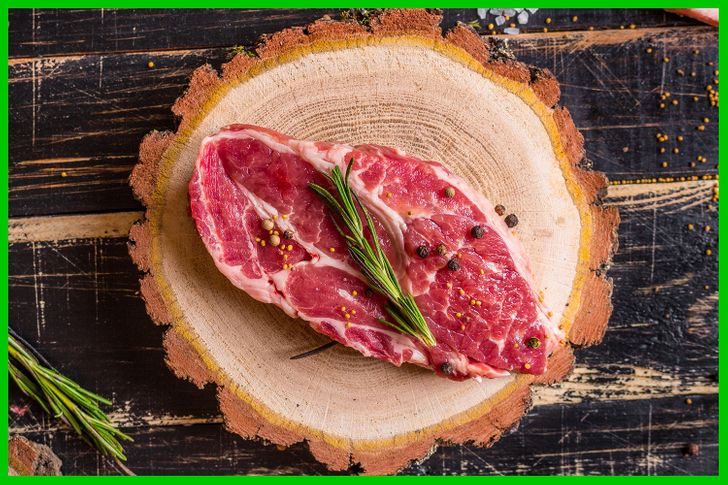 Red meat has everything to gain weight and build muscle. First, it contains leucine and creatine, nutrients to stimulate muscle protein and build new muscle tissue.
Second, it contains proteins and fats that help you gain weight. Important: Excessive consumption is unhealthy, although leaner cuts are healthier for your heart than fatter cuts.
Beef Jerky As On-the-go Snack
A jerky is a protein option for when you're busy and on the go. Most of the fat was removed during the preparation of the jerky, which means you only get calories from the protein in the meat.
Make sure you eat good quality jerky, naturally prepared, without preservatives, and with minimal salt content.
Soybeans For Blood Oxygen And Post-exercise Recovery
Soy is a good source of vitamin K, iron, and phosphorus. Iron stores and carries oxygen through the blood and muscles. One cup of boiled soy contains 298 calories, 29 grams of protein, 17 grams of carbohydrates, and 15 grams of fat.
Additionally, soy is an excellent antioxidant and helps improve recovery after exercise.
What food do you consider best to gain weight and build muscle? What else do you eat? Do you combine this with exercises? Share with us in the comments!