Breakfast is widely considered to be the most important meal of the day, providing the body with the necessary fuel and nutrients to start the day off right. While there are many breakfast options available, not all are created equal when it comes to providing the nutrients needed to maintain a healthy lifestyle.
In this blog, we will explore some of the things healthy people eat for breakfast. From protein-rich options to whole-grain choices, we will provide a variety of nutritious and delicious breakfast ideas that can help jumpstart your day and keep you feeling energized throughout the morning.
Whether you're looking for quick and easy breakfast ideas or prefer to take your time and savor your morning meal, there is something for everyone on this list. So let's dive in and discover some of the best breakfast choices for a healthy and balanced lifestyle!
Avocado Fried Eggs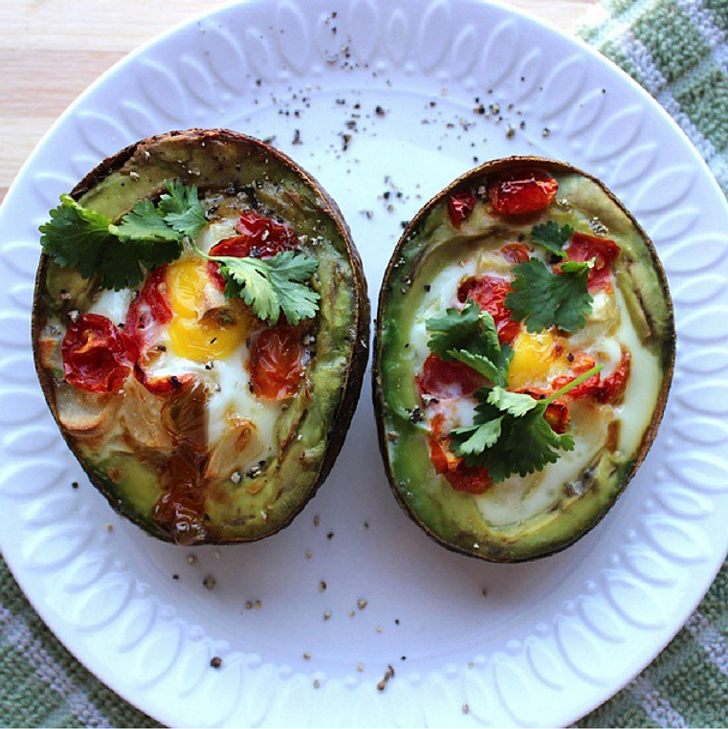 This delicious breakfast, rich in protein and vegetable fats, will really please your heart.
Preheat an oven to 200 ° C (392 ° F). Cut an avocado in half, remove the core and 2 tablespoons of pulp from each half.
Pour an egg in each half, add the tomatoes, salt, and pepper to taste, and garnish with greens. Bake for 20-22 minutes.
Fruit And Toast With Almond Butter And Salami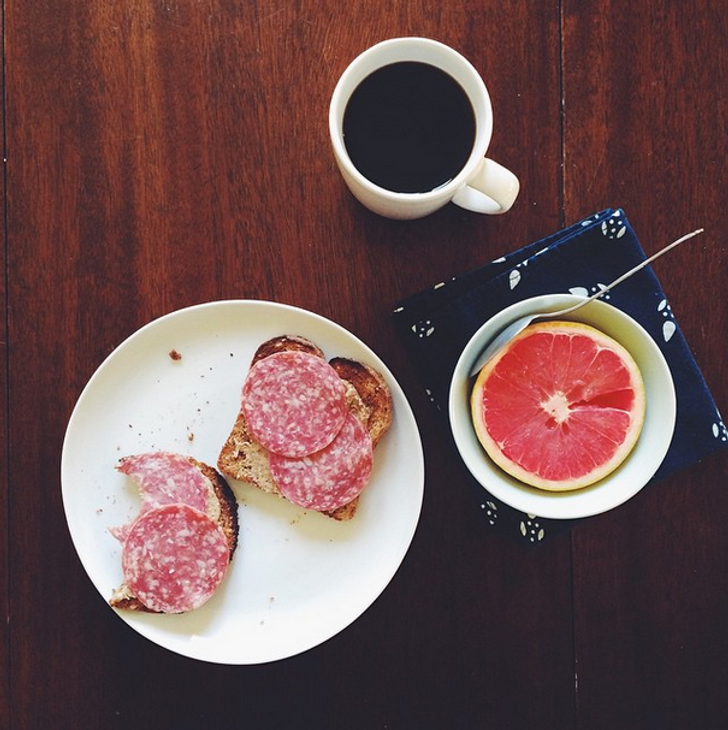 Many people think that this combination is very strange. But it's tasty, satisfying, and totally nutritious.
Eggs, Avocado Toast, And Bilberries
Multigrain toast, avocado puree, and a simmered fried egg. Season everything with fresh vegetables and red pepper.
Blueberries and vegetables are excellent antioxidants, and red bell peppers stimulate the circulatory system.
Bilberry And Ginger Smoothie
This breakfast perfectly balances proteins, fats, and carbohydrates. Blueberries and ginger provide a lot of vitamins for the eyes and the immune system!
Fruit, Veggies, And Nutritious Toast
Toast with almond butter, mashed avocado, and sunflower, and sesame seeds. It would be nice to add a green smoothie to this breakfast. Fruits and vegetables are essential components.
Scrambled Eggs With Arugula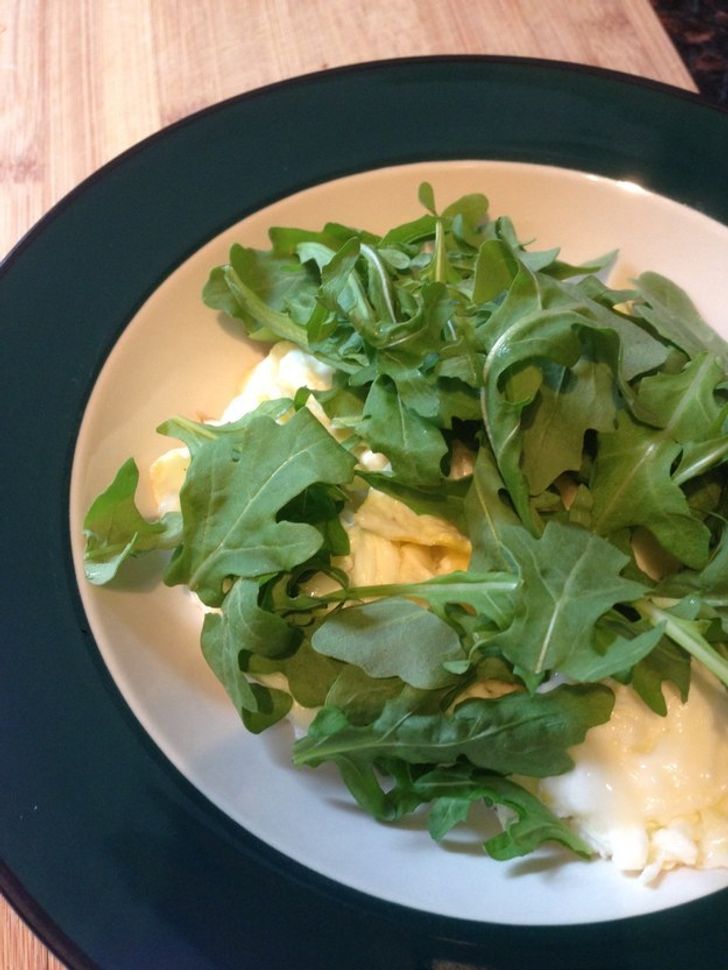 Scrambled eggs with vegetables are an excellent source of protein and vitamins.
Avocado Smoothie
A great breakfast for those who start the morning well. A universal recipe: 1/2 avocado, 1/2 cup of Greek yogurt, 1/2 cup of milk, 1 banana, a pinch of vanilla, and a handful of spinach. The taste will surprise you a lot.
Healthy Pancakes
This pancake recipe is simple: a scoop of protein powder, egg white, 1/2 cup of mashed banana, and ground flax seeds. It goes well with green tea. Tasty, nutritious, and rich in protein.
Oatmeal With Banana Puree
Oatmeal cooked with milk will give you a feeling of fullness throughout the morning. And the banana puree will make it even tastier.
Oatmeal is incredibly rich in various nutrients and vitamins. A bowl of oatmeal for breakfast will provide energy throughout the morning, and daily oatmeal consumption will contribute to weight loss, lower blood sugar levels, and reduced risk of heart disease.
Omelet With Avocado And Salmon
For a hearty, protein-rich breakfast, you can add avocado and salmon chunks to a regular omelet.
Homemade Soup
For lovers of traditional cuisine. A chicken broth with carrots, celery, and pasta. A great balance of protein and carbohydrates and a great start to a busy day.