According to some studies, 1 in 4 teenagers admits that they are more influenced by celebrities than by the people they know. That is why popular models are constantly trying to encourage the social and personal development of their fans and promote a healthy lifestyle by being a good example of how to achieve success.
We gathered the simplest but most effective tips shared by our favorite stars that you can easily follow to get your body in shape.
Celebrity Health Tips and Stories
Stay Away From Highly Processed And Refined Foods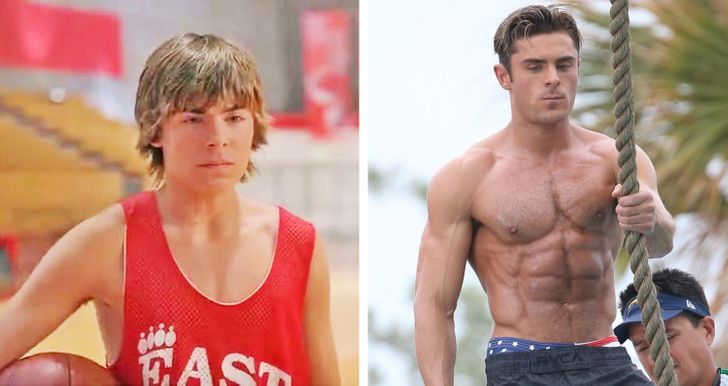 Zac Efron underwent a massive transformation for his role on Baywatch in 2017. He was lean and muscular with only 5% body fat. His training plan was insane, but his diet was even more difficult.
Apparently, Zac stayed away from all processed and non-organic foods. He also had to cut back on sugar and flour products.
Consistency Is The Key
For his revolutionary role as Star-Lord in Guardians of the Galaxy, Chris Pratt lost 60 pounds in 6 months! When asked what his secret was, Chris said it was all about consistency. You must keep your goal in mind and work on it every day.
Pratt also wants us to be realistic and patient. "You can't build your body in a month," he says.
Use Mixed Workouts
Kim Kardashian gained weight after giving birth to her second child. To get back to her famous form, Kim hired a personal trainer.
Her exercise plan included a series of mixed workouts: low-intensity interval workouts followed by high-intensity workouts.
At the end of each training session, Kardashian also lifted weights. As we can see now, this combination allowed Kim not only to lose weight but also to maintain her beautiful curves.
Sugar Is Your Biggest Enemy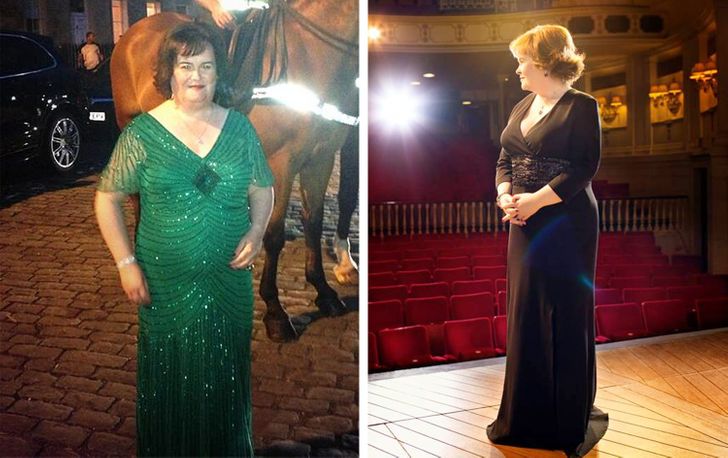 Susan Boyle became famous for her incredible voice after participating in Britain's Got Talent, 2009. At age 55, Boyle was diagnosed with type 2 diabetes and decided to totally change her lifestyle.
Susan eliminated all sweets from her diet. The result is impressive: she lost a lot of weight and her health improved significantly.
Cut Out Booze
Hangover star Zach Galifianakis surprised everyone when he looked slim and fit at the 2017 Emmys. Speaking of his weight loss, Zach says all he had to do was cut down on alcohol.
Galifianakis adds that vodka and hot dogs may be delicious, but they are bad for the body.
Starting Is The Hardest Part
Jonah Hill's transformation is simply amazing! The actor has always been a bit burly, but after he gained 40 pounds for his role in War Dogs, Jonah decided it was time to change everything.
He called his 21 Jump Street co-star Channing Tatum and asked him for some tips on how to lose weight.
Channing superbly advised Hill to get started. "It's the easiest thing in the world," Tatum told his friend. And, as we can see, Jonah followed the advice.
Do you follow this advice or do you have your own secret health techniques to get in shape? Share them with us in the comments!
Preview photo credit Universal Television, prattprattpratt / instagram, 3 Arts Entertainment