Our body is the only possession that remains with us from birth to our last breath, so it is only fair that we take good care of it, strengthening and toning it to function like a well-oiled machine.
Here are 5 exercises you can do for 30 days to work your abs, strengthen your glutes, and increase your core. Follow this routine and watch your body transform before your eyes.
We walk you through the basic movements of these exercises so you can say hello to someone stronger and fitter in a month.
Exercises That Will Transform Your Body
Hip Raise
How to do it:
Simply lie down on the floor or on a yoga mat, with your knees bent and your arms at your sides. Now lift your hips so that your body forms a right angle from your shoulders and knees to your feet.
Pause in this position for 10 seconds to burn off those calories and then return to the starting position. Do 2 sets of 10 reps for this one.
What it works on:
This is a one-of-a-kind movement that will work your abs, glutes, and hamstrings. If you've never done this move before, it's time to start now as it strengthens your entire lower body.
Overhead Dumbbell Press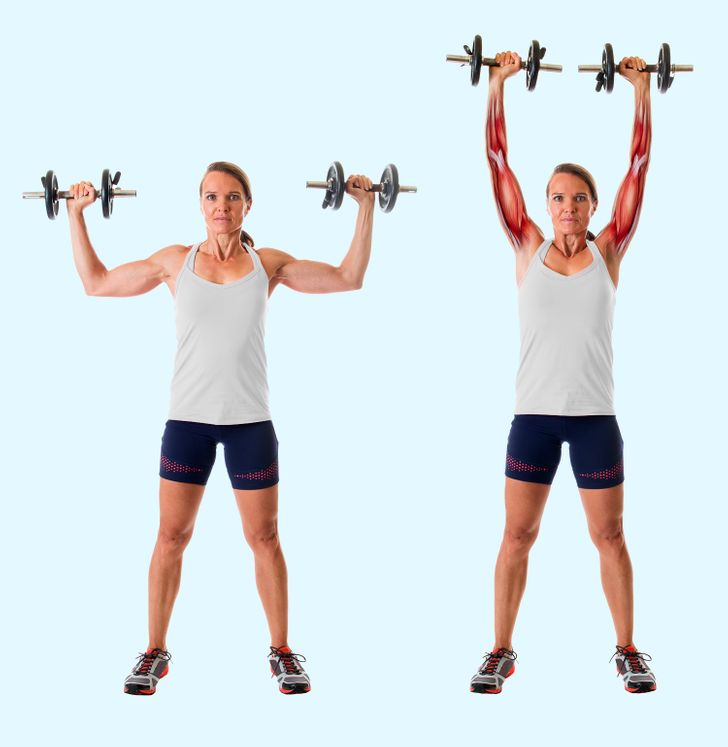 How to do it:
To do this move, stand up and hold your weights on each arm. Take it easy, don't choose weights that are too heavy for you to work. Now slowly raise your arms until they are fully extended over your head.
Hold this pose for 10 seconds and lower your arms back until your triceps are parallel to the ground. Do 2 sets of 12 reps each.
What it works on:
Instead of focusing your energy on an exercise that uses only one muscle group, you can use the same energy to work multiple muscle groups at the same time. These overhead dumbbell bench presses work your shoulders, arms, back, and torso, ugh!
Jump Rope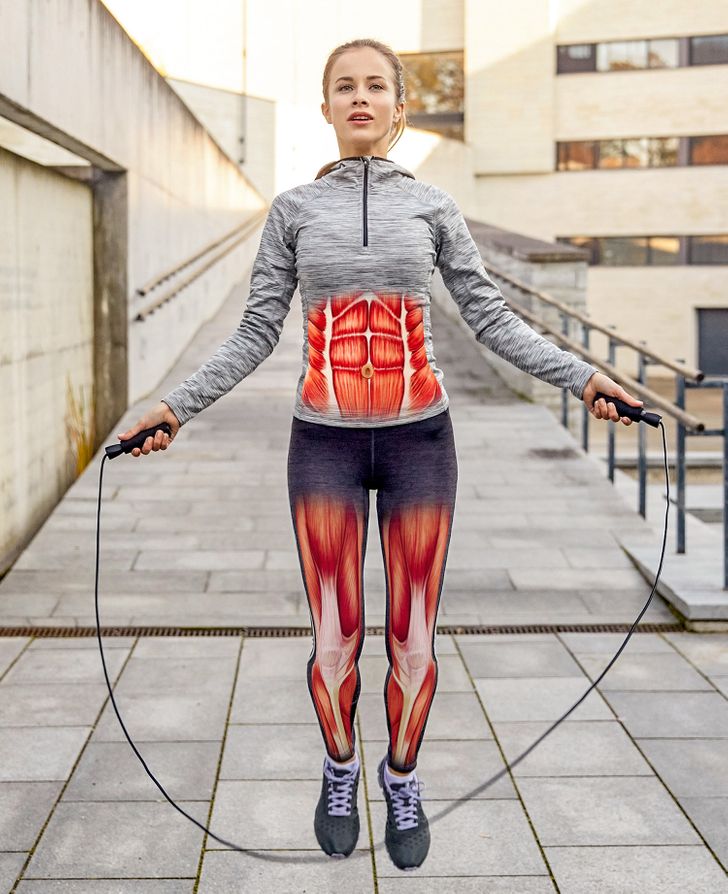 How to do it:
To jump rope correctly, you must hold the straps correctly and keep your elbows close to your body. Now make small circles with your wrists while turning the rope. Keep your torso relaxed and look forward to balance.
When jumping, jump high enough to pass the rope. It is important not to compromise fitness for speed in this exercise. Do 2 sets of 10 reps each.
What it works on:
This movement activates more muscles in the body than any other exercise. This will leave you with more energy and a toned frame.
Lunges
How to do it:
This move is a bit easier than a plank or squat because it is a lot like walking, but with more effort. A lunge is a move someone does when bending down to tie a shoelace or even to propose to someone.
You should keep your feet hip-width apart, bring one leg forward, and lower your body until your knee is parallel to the ground while shifting your weight forward onto your heel. Repeat with the other leg.
You can do this move with weights after you become familiar with it. You can also try doing lateral lunges following the same step but from the side. Do 2 sets of 10 reps each.
What it works on:
If you want to work your lower body, the best move to tone solid thigh muscles is the forward lunge – it works your glutes, thighs, quads, hamstrings, and core.
Lying Leg Raise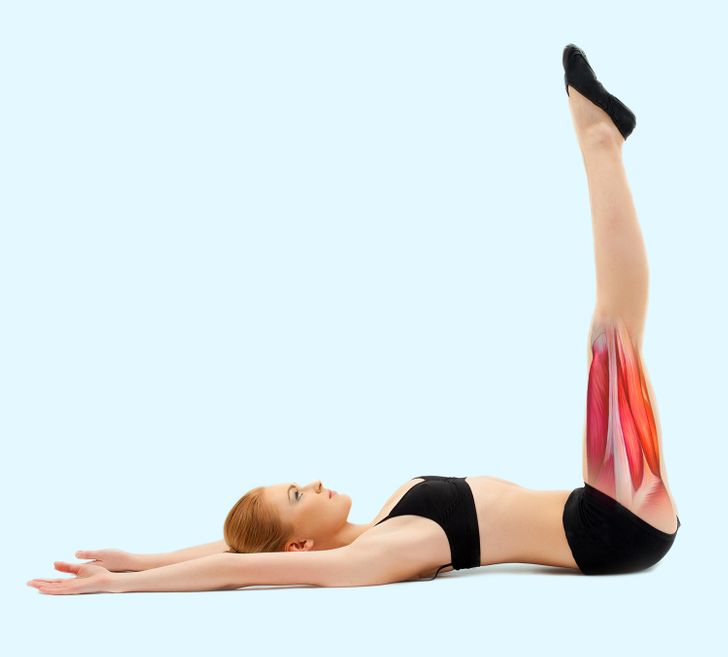 How to do it:
Lie on the floor with your hands positioned palms down under your buttocks. Now lift your legs perpendicular to the floor and then lower them back, but do so without letting your heels touch the floor. Start with a set of 12 reps and gradually increase the number of reps as your body gets stronger.
What it works on:
Lifting your legs while lying down is one of the most effective exercises for the abdomen. It is one of the simplest yet transformative moves you can do.
What other power moves do you do to stay fit? We would love to hear from you.
Preview photo credit depositphotos, depositphotos